I think October is one of my most favourite months as we celebrate our Wedding Anniversary soon and Sophie's 21st.  Lots to do and looking forward to a little celebration this weekend.
I didn't manage to keep up with my photo a day for September as I was very distracted by a lovely early anniversary present from DH in the form of an iPhone5.  So excited about this and love the vintage style photos on Instagram.  Here are a few samples of my snaps ::

My first Chai Latte - love this tea.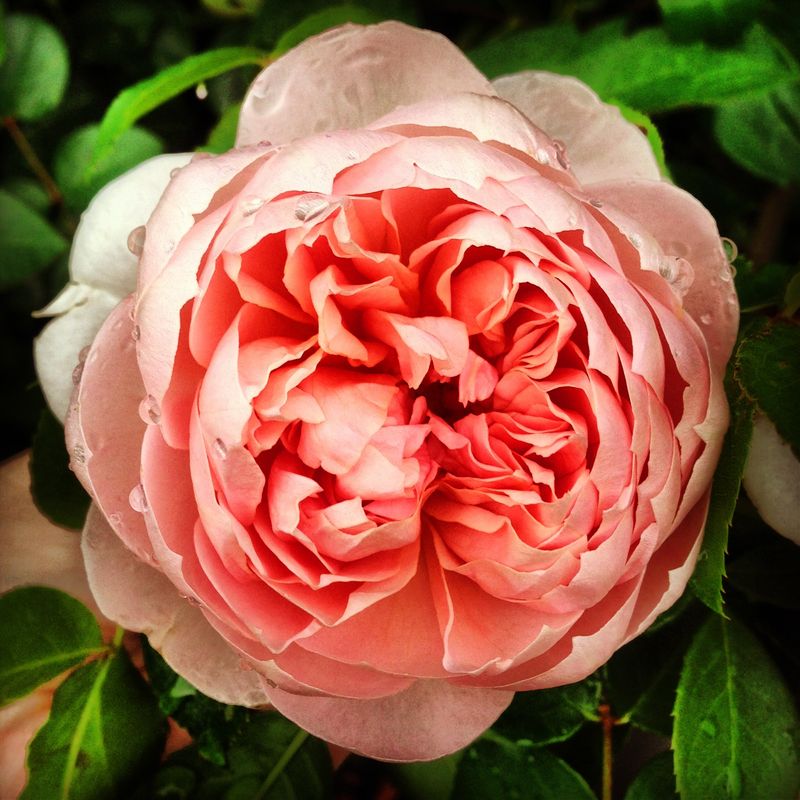 Still a few rose beauties in our garden.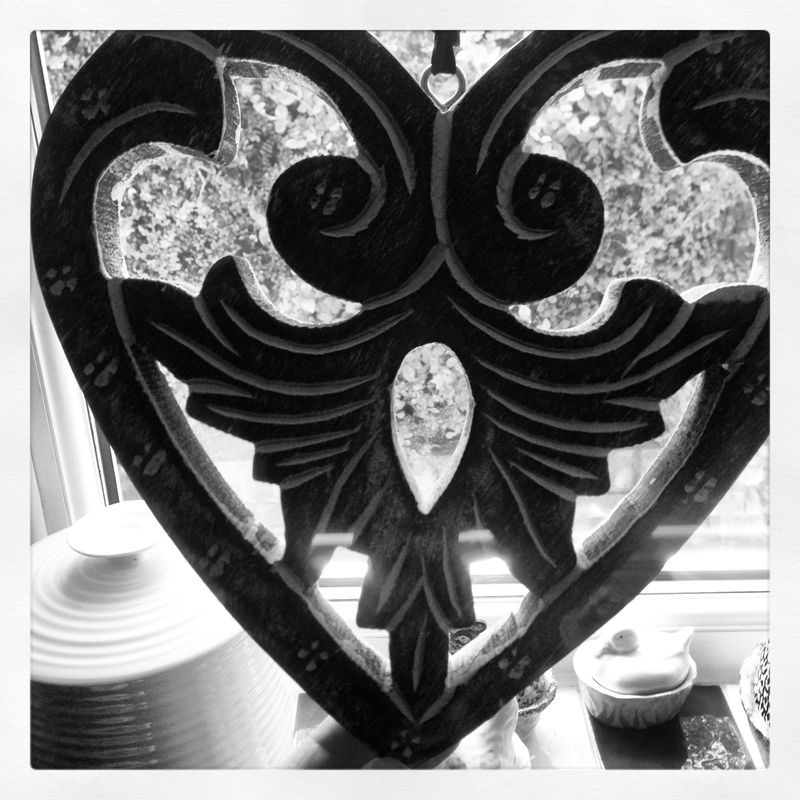 Wooden heart hangs at my kitchen window.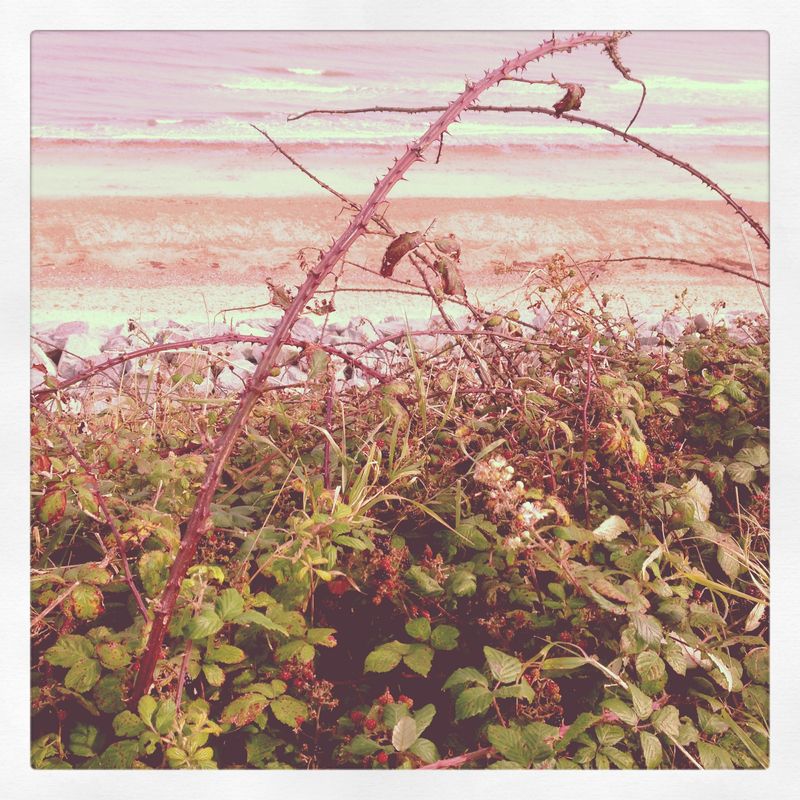 Blackberries on the sea cliff.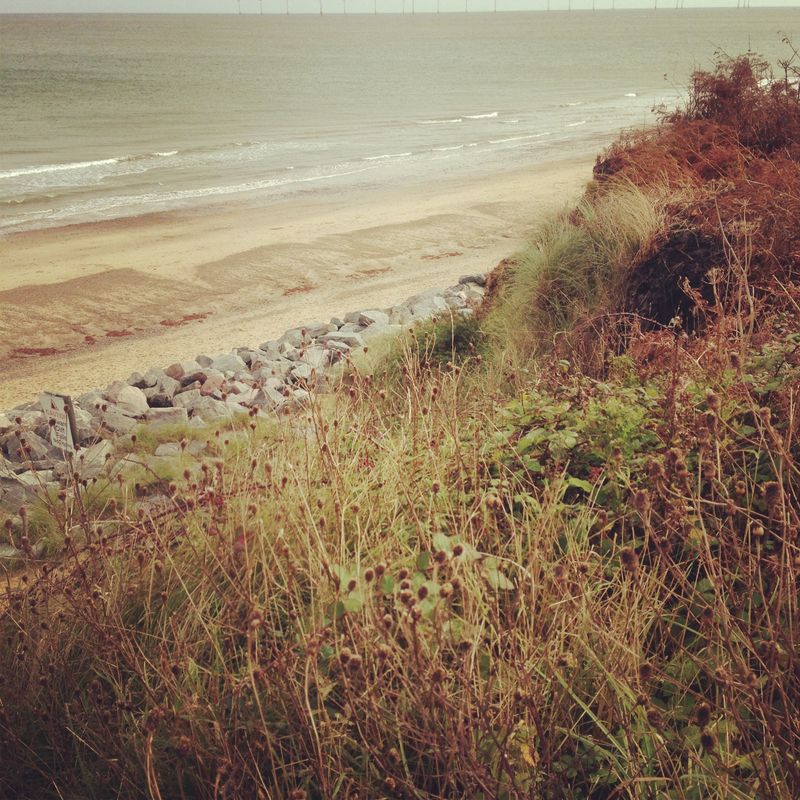 Another view from the cliff top - the photos look very 1970s - just like the ones I took with my Poloroid back in the day!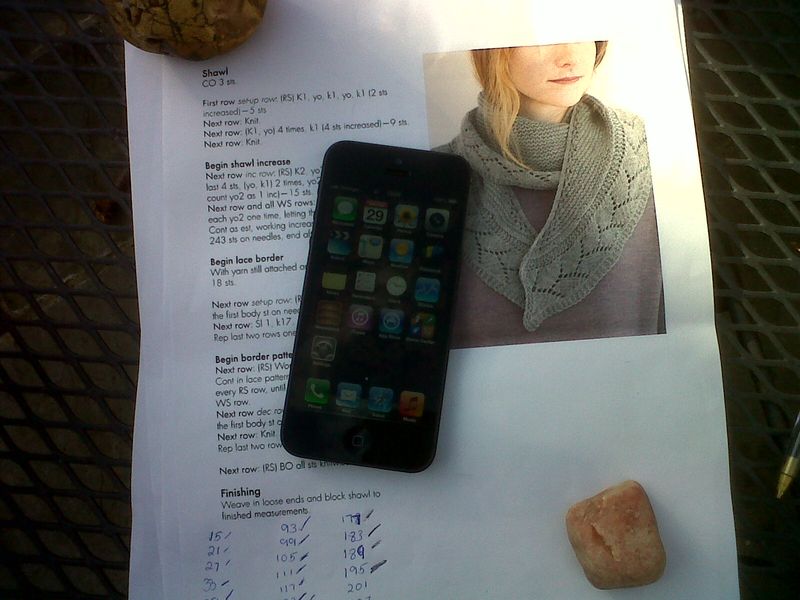 The phone itself, close by me, whilst knitting by the lit chiminea on Saturday.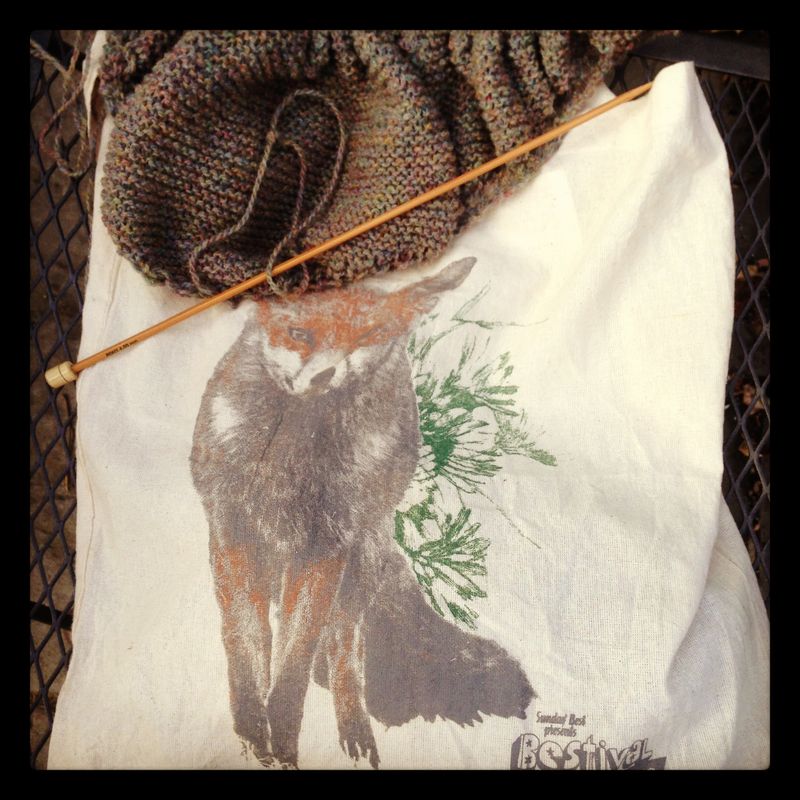 Piper's Shawl in Pebble Beach Hebridean 2ply by Alice Starmore.  Gorgeous wool.  Bag - brought back from Bestival.  Thanks Sophie.
A spot of knitting, a lit chiminea and watched Andrew Marr's History of the World on my iPhone5.  Great stuff.