I thought I would set myself a little challenge and take a photo or two a day for September (been done many times in blog world, I know).  It's more of a way to document the changing seasons as we move towards the Autumnal Equinox later this month.  I so do love this time of the year.  I'll start with a few taken on my BlackBerry ::
Saturday 2 September :: Upper Cliff area of the beach where we walk.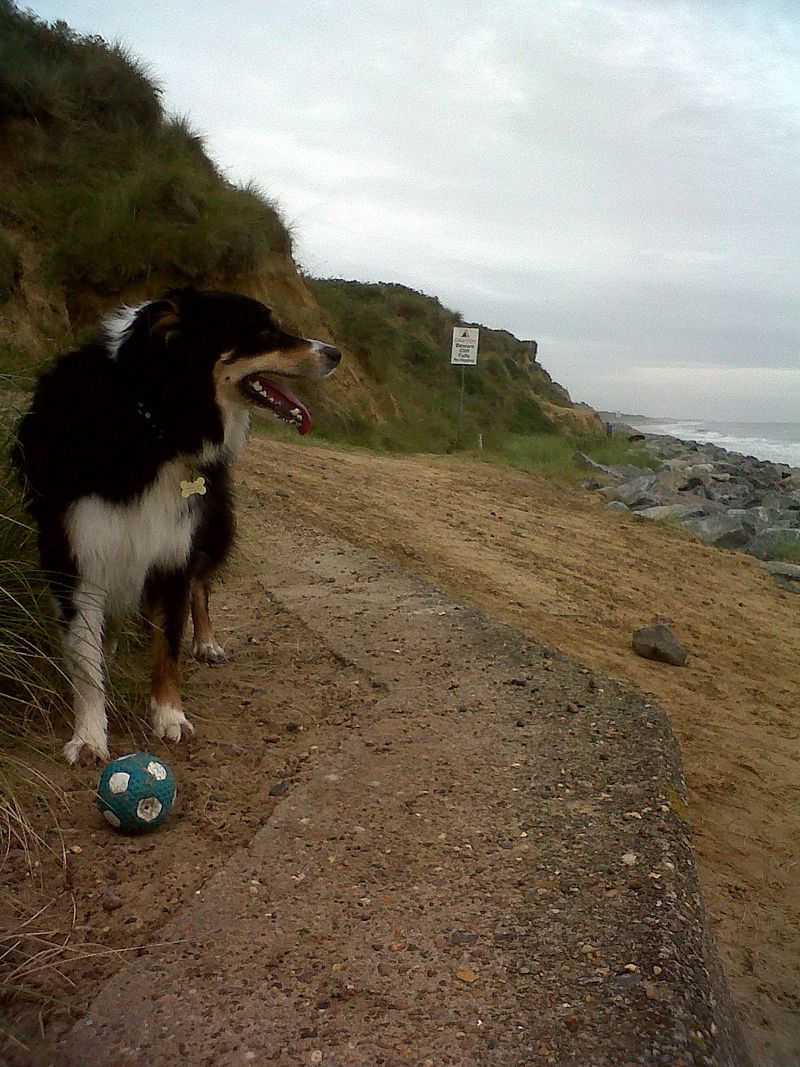 Saturday 1 September 2012 :: Route to the next village blocked by the incoming tide.
Sunday 2 September 2012 :: Alfie amongst the fabulous heathers on the SSSI beach Winterton, Norfolk.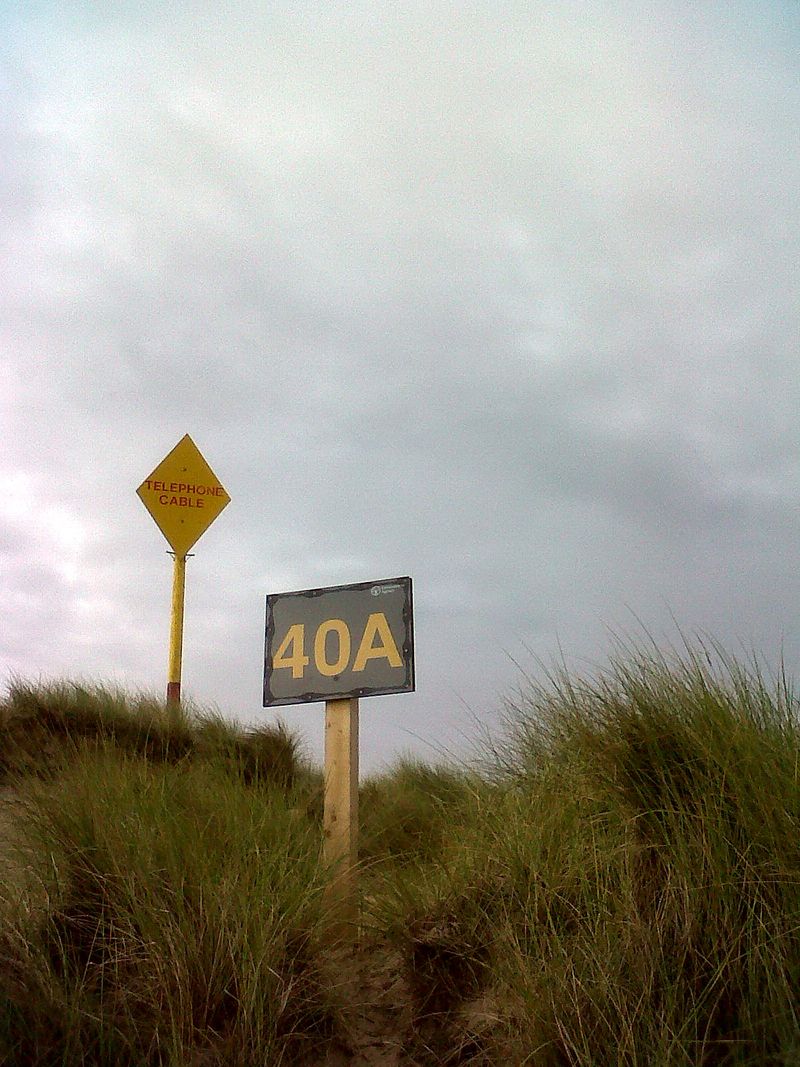 Sunday 2 September 2012 :: Telephone cable signs Winterton Beach, Norfolk.
Did I say that I LOVE Autumn?  Toodle Pip. x