Just popped back with an update.  This Summer has been busy with a family party here at the Blakeney Hotel (my sister was 50 and my Dad 80). Jamie and his lovely girlfriend Sarah came home and Sophie, too. The hotel looked after us very well and the cakes were lovely.  Thanks Heidi of Cute Little Cupcakes.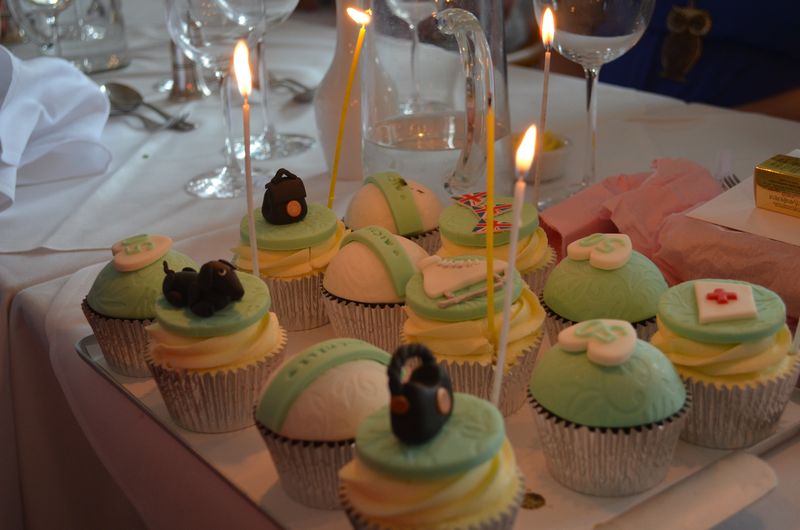 Her attention to detail was amazing. I wanted little sugar paste icons to represent their work, life and hobbies.  For my sister, I requested the following:  glitter, bunting, 50, nurse's hat, Mulberry handbag, dacshund, an ice skating boot and her name.  For my dad: carpentry and joinery tools, Fez hat and pyramid (for his National Service during the Suez Crisis) and bingo cards - he loves this.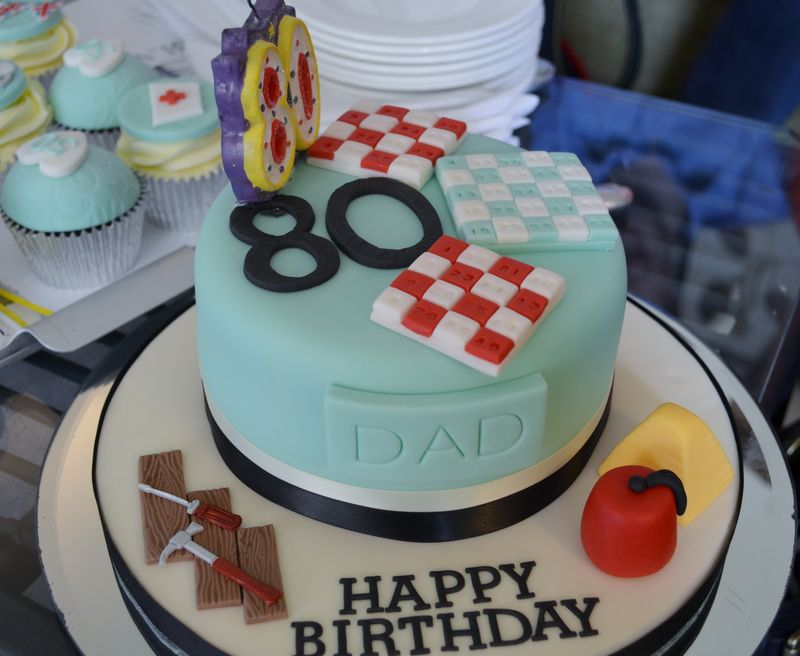 Loving the Tiffany blue colour scheme.
******************************************
I went to Bath for a few days to collect Sophie and Jamie popped down on his new shiny motor bike (yikes) for the day.  It was torrential rain all afternoon on the Sunday.  We went to a pub, where Johnny Depp (not keen on him) is supposed to hang out, for lunch (he was not there!!) and watched some of the Federer/Murray match.  The following day we made our way back to Norfolk via Lakeside Ikea.  I came away with another Expedit to store my wool stash.  These units are brilliant.
We spent the week relaxing in the garden, making an owl costume for Sophie's Bestival festival on the Isle of Wight next month.  Photos will follow after the event.  We also went here: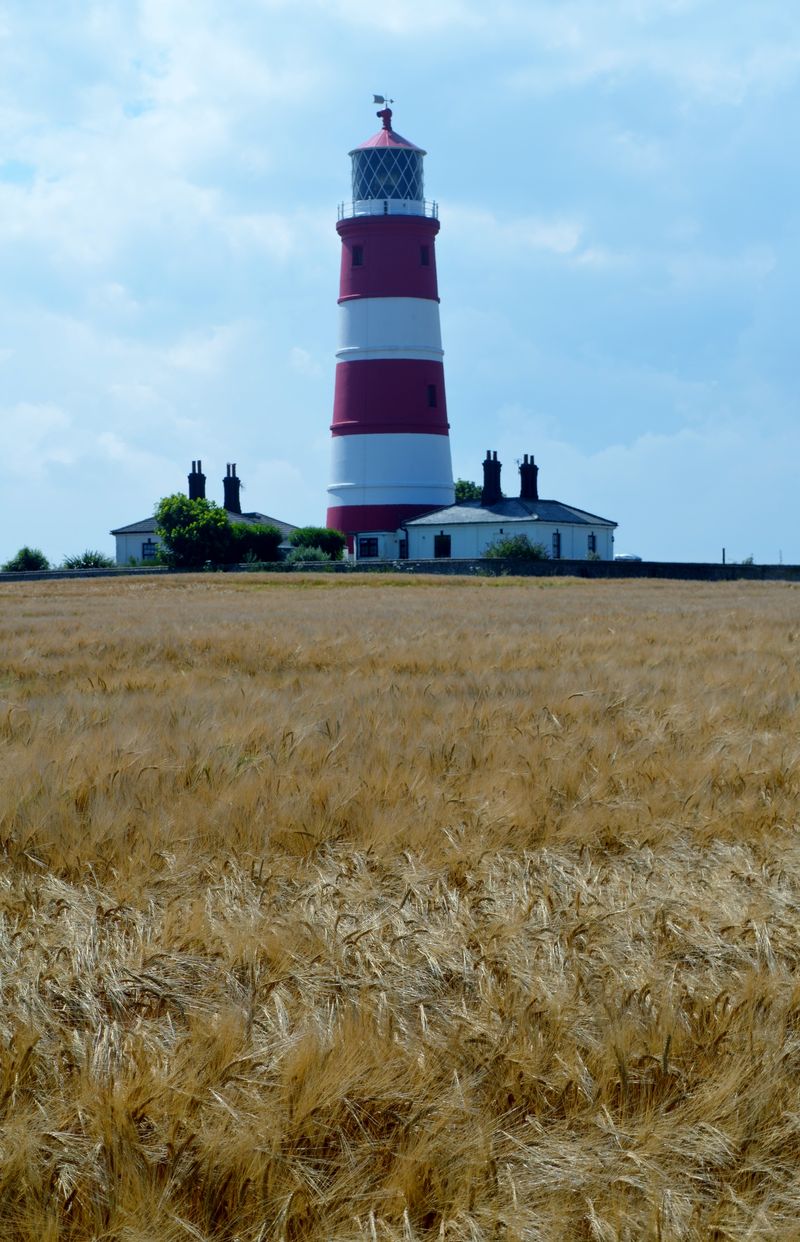 Alfie enjoyed running around and playing ball.  I was very shocked by the coastal erosion since my last visit.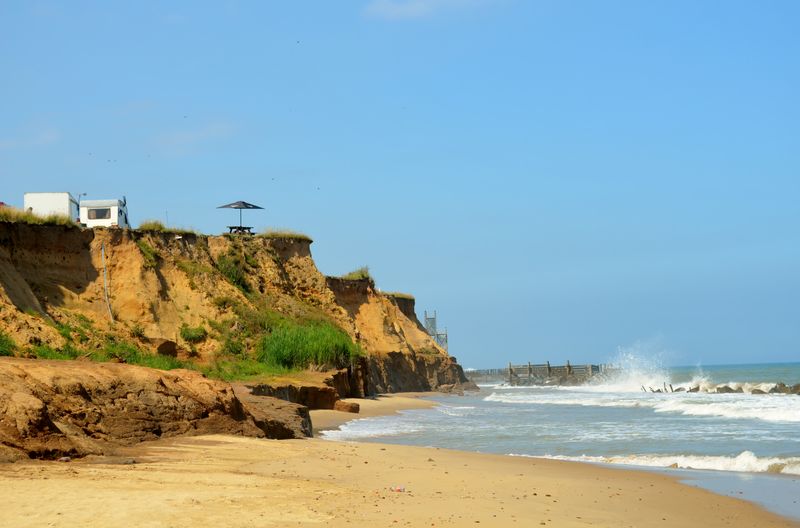 The metal steps in the distance no longer join to the cliffs due to further cliff erosion.  The path to the steps has been gated and locked.  The only way down to the beach is via a sandy path.  I plan to return in the Autumn and take further photos.
Sophie has returned to Bath to earn some pennies during the summer.  Jamie is coming home this weekend and I have to show you the wool he brought me back from his recent visit to America. 
He flew to Las Vegas via Texas and met up with a close school friend who has taken a long break from work.  They stayed in Vegas for a few days and then travelled to Missoula, MT and on to Seattle.   They stayed with the brother of his friend's in laws at a lovely place called Bainbridge Island.  Later they went by train from San Fran to LA and eventually flying back to London.  He stayed true to his word and sent us a postcard from every destination.  I remember doing the same to my Mum and Dad when I went to America in 1980.
Jamie brought back this gorgeous Mountain Goat hand painted mohair/wool by Mountain Colours from Loopy in Missoula.  This wool is soooooo special and the colour way is Red Tail Hawk.  I cast on to make some fingerless gloves last night.  I'm not sure if I believe in the star signs but as I am a Capricorn the wool name is most apt! 
I have been very fortunate in the wool/gift department.  My sister brought me back this lovely purple Aran from a wool shop in Dorset this summer.  It is Scrumptious Aran by Fyberspates and is silk/merino.  Not sure if I will make a slouch hat or more fingerless gloves.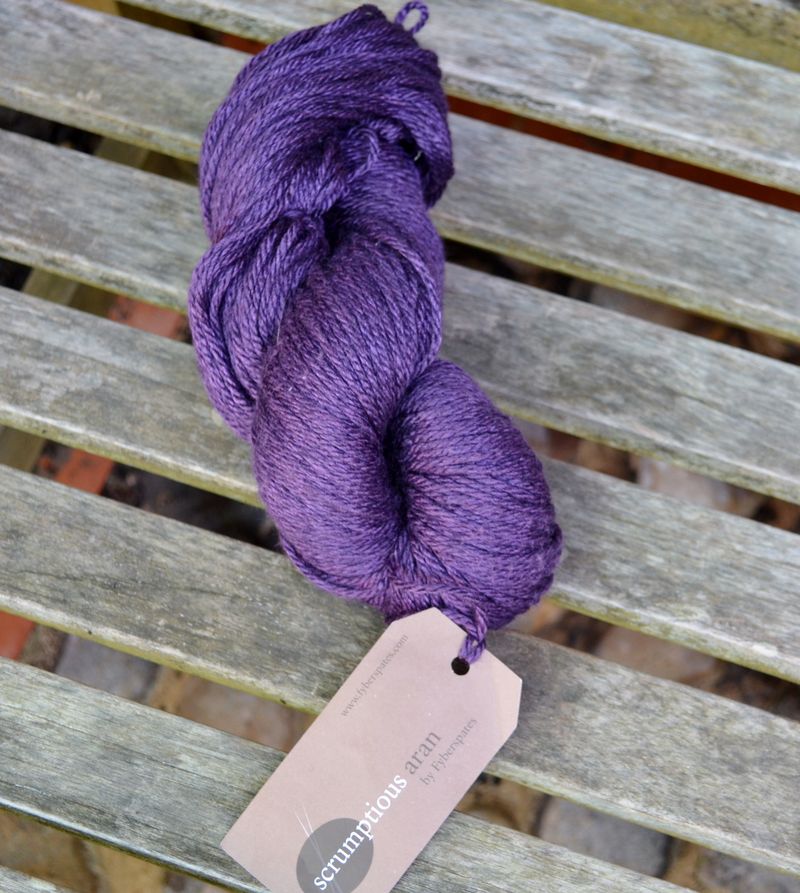 Also, I received this beautiful alpaca selection from Jamie's girlfriend, Sarah.  She travelled to South America last year and brought this back from Peru.  It is so soft and smells lovely.  I thought a crocheted shawl but may make, instead, a simple garter stitch scarf to show the beauty of the yarn.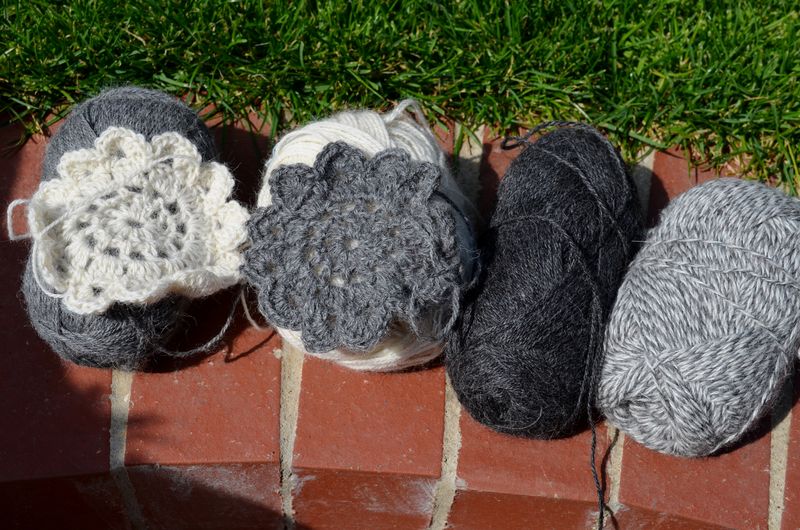 I have been very lucky to receive this lovely wool from all over the world.
*********************************************************
Phew, it's been too hot for me this weekend.  I am so different from my sunworshipping days of the 80s.  Perhaps a dip in the Aegean Sea made all the difference.  I have been in temperatures of 40 degrees plus in the past but it is a different type of heat.  So, before the heat gets too much, I've taken Alfie for very early morning walks and paddled along with him on the shore line.  The little campsite at the top of the cliffs has never been so full as it was this weekend.  I love walking through with Alfie and seeing all the different tents and smelling the lovely cooked breakfasts of the early risers.  There was a groovy campervan, too. 
Then we walk along the cliff pathway and look across the vast fields to the water tower.  I have a vivid imagination and when the children were young we used to imagine we were running the terror run as in "The Camomile Lawn".  Such fun.
So back to garden and I set up my own camp in the shady part of the garden for a little crochet and to watch Rebecca (again) on my laptop.  Such simple pleasures but those that make me happy.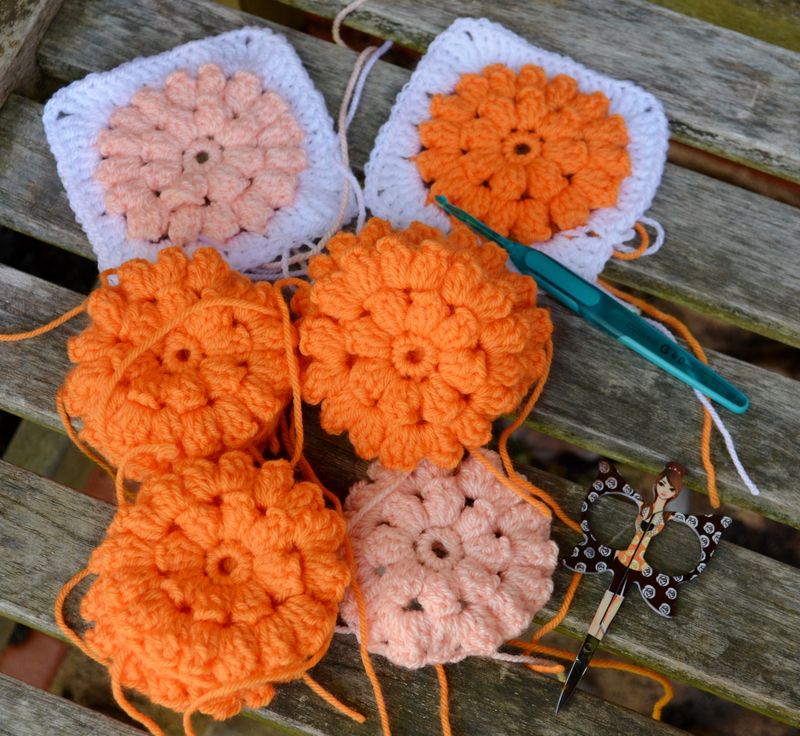 Yes, I have strayed again.  Another blanket in the making.  I was amazed by the blanket on Coco Rose's blog.  Sophie came with me to pick the colours.  She hates the orange and I am not sure.  Sometimes I like it sometimes I do NOT.  It is in memory (LOL) of my favourite orange flowered mini skirt that I had as a child in the late 60s.  More to be revealed later if I can find the old colour photo.  Orange was a big part of my childhood as I had a very orange bedroom which I crazed for at the time.
Talking of the garden, would you like to see some of my dahlias?  Yes, OK then, here we go: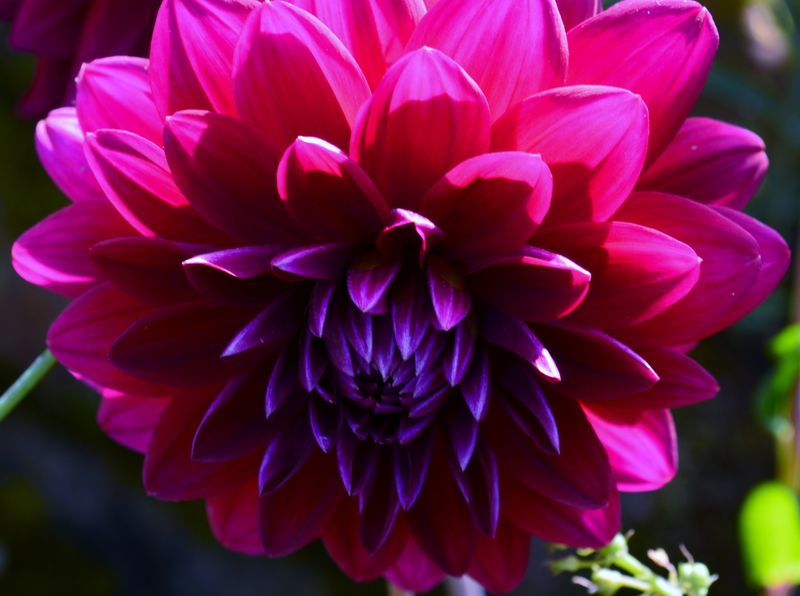 The next is my favourite: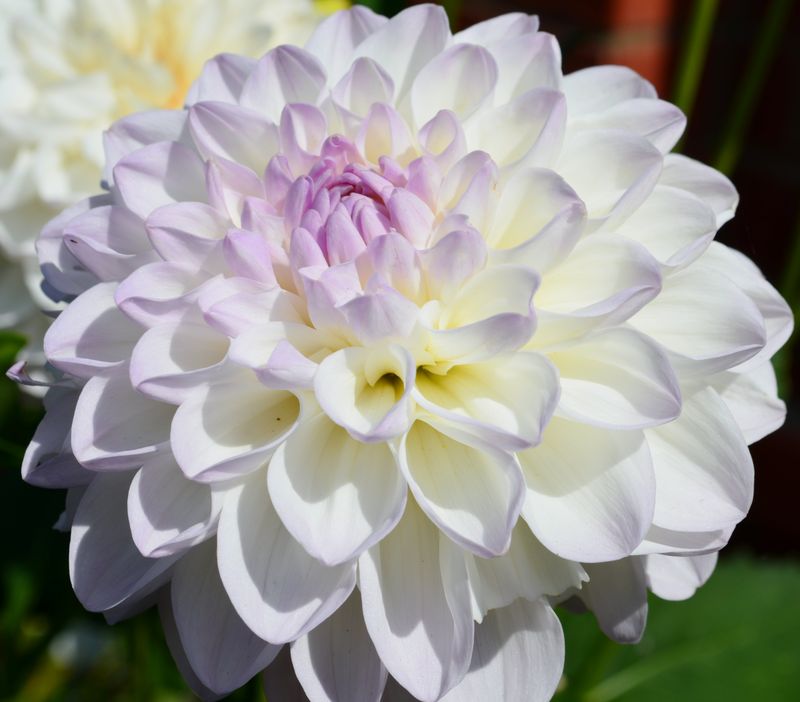 Or is it this one?????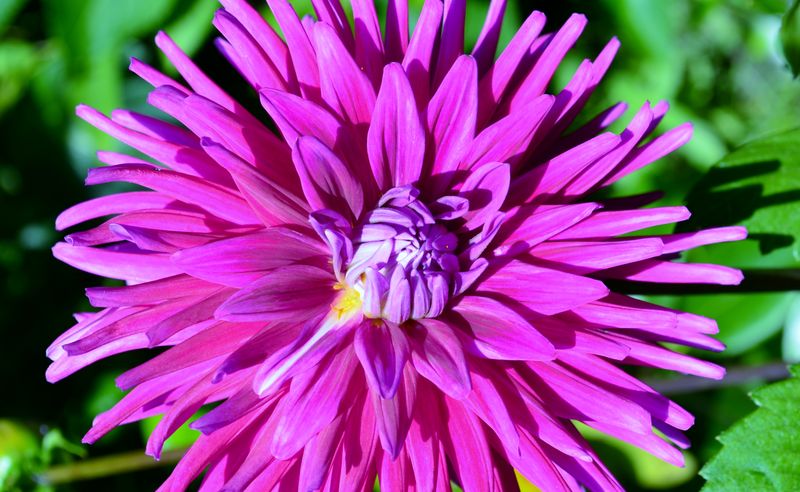 Just a few more: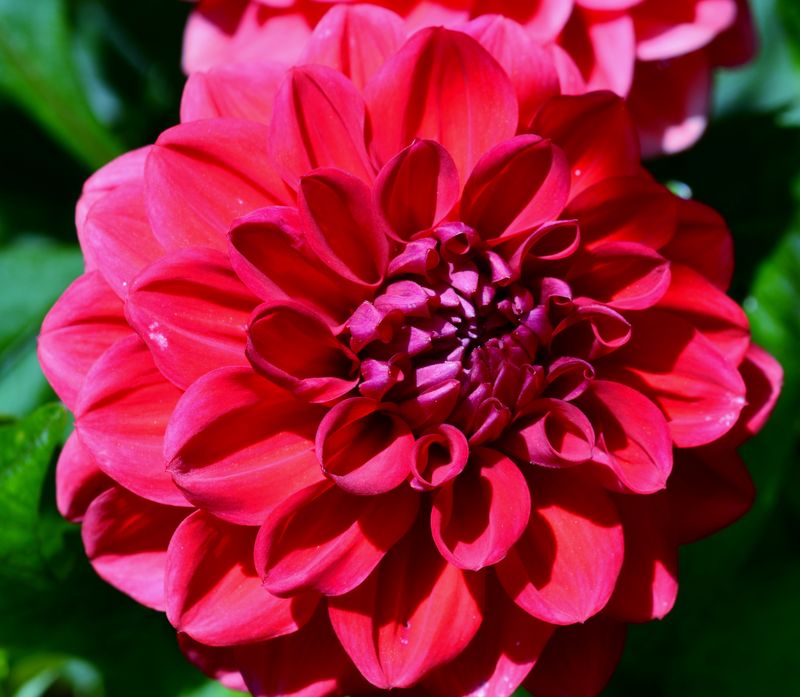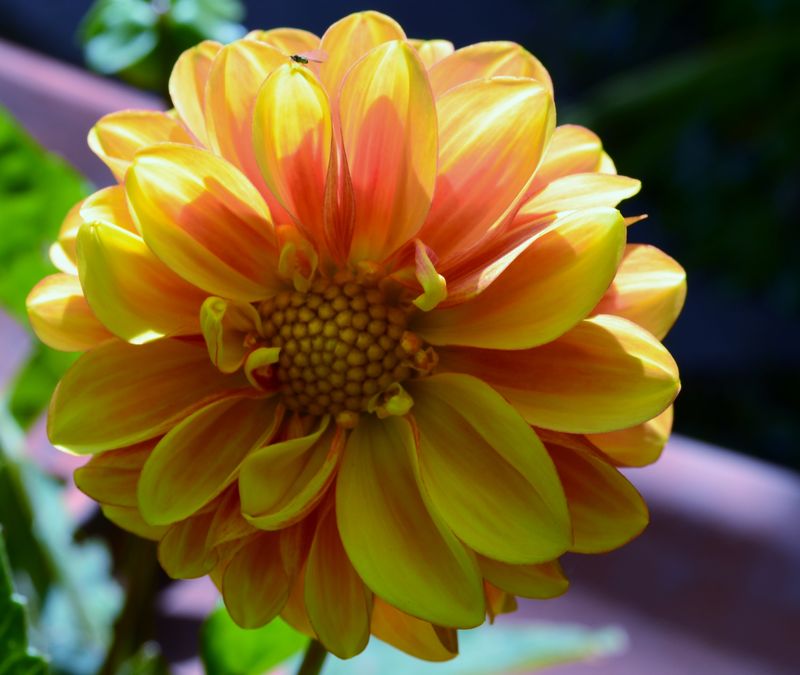 I hope you have enjoyed this post as it's taken me ages to uplaod the photos.  If you get a chance please leave a comment as I so enjoy reading them.  Toodle Pip. x